How we made Burger King's main competitor look like a clown.

#ScaryClownNight got inspired by social media conversation to take over the Halloween celebration. The idea resonates across the globe despite its irrelevant media investment. The prank mobilized an army of hundreds of thousands of clowns and got the press talking about burgers, pop culture, and the human dynamics behind Coulrophobia.
The king decided to face its fear and invite our scariest enemy for a meal to prove it. The message was simple: "Come as a clown, eat like a king". During the night of Halloween celebrations, Burger King will give away a Whopper to everyone that comes dressed as a clown.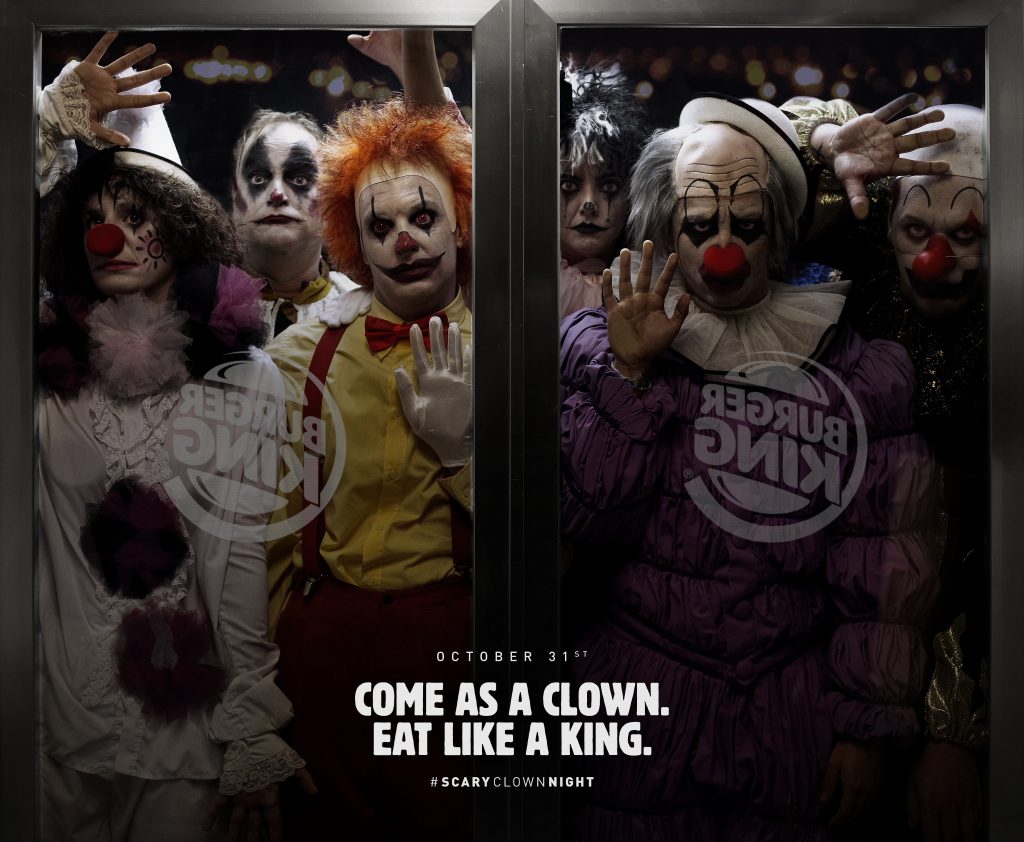 "Halloween will never be the same"

---
· +110K clowns around the world
· 21% increase in traffic
· $22.4M in earned media
· 15% increase in sales