A magazine dedicated to Diego Maradona written in his very own handwriting.

November 25, 2021, marked one year since the death of one of football's greatest stars, Diego Armando Maradona. Panenka, a monthly magazine, wanted to look back at Maradona's life with a special edition to commemorate this important occasion. But a magazine dedicated to the author of "The Hand of God", a name given to him for scoring a handball goal in the quarterfinals of the World Cup, had to be written by that same hand. That's why we created "The Handwriting of God".
A Typography taken letter by letter from dedications and texts penned by the global icon himself. We designed the type with the help of a professional typographer and used it to edit the 112th edition of the magazine that was published in November. We also made the typography available on the Panenka magazine website, so that on November 25th football fans everywhere could write their dedications using "The Handwriting of God" as a tribute to Maradona.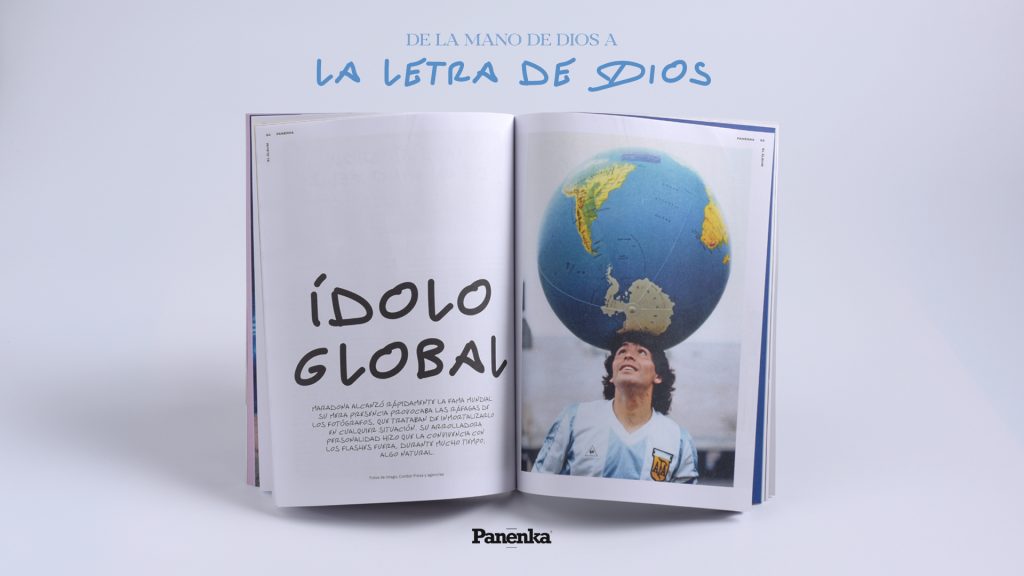 "A Beautiful Tribute"


---
· €1.8 Million Earned Media
· #1 Best-Selling Edition of Magazine