How we demonstrated that REXONA works in highly stressful situations.

In Spain, when you talk about sweat and football, only one name comes to mind: Jose Antonio Camacho. He was the Spanish national football team coach at the 2002 World Cup in South Korea. He became very well-known for the sweat stains on his shirt during the matches. So famous that his name – Camacho – is used as an expression for sweat.
That's why, to launch Rexona's new deodorant 'World Cup edition', we asked him to test if the deodorant works for Camacho (sweat).
It works for everyone. Because Rexona won't let you down, or Camacho or anyone really.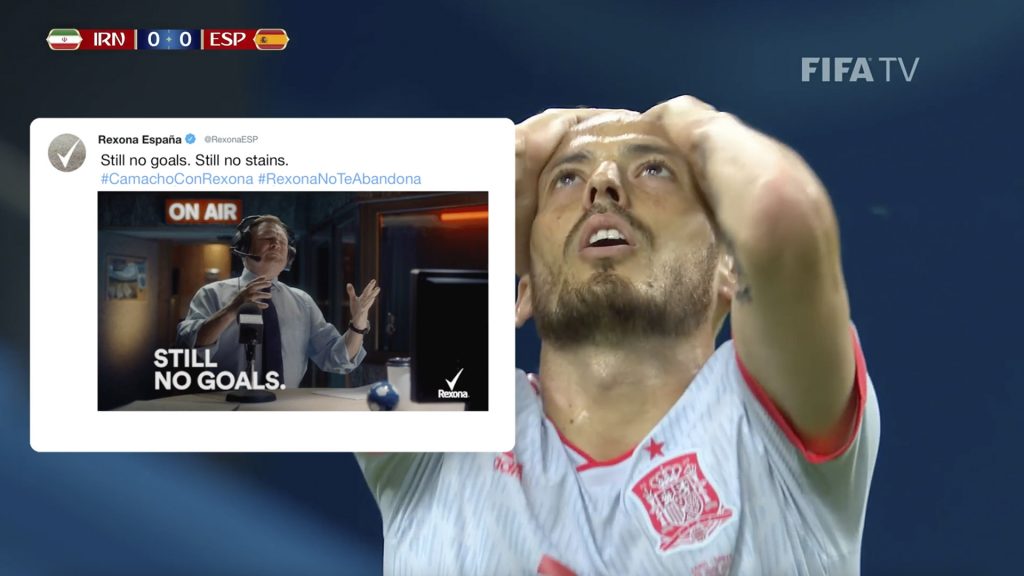 "Former Osasuna coach stars in world cup advert that will go viral" ---
· +1M views in the first week
· 750K impressions